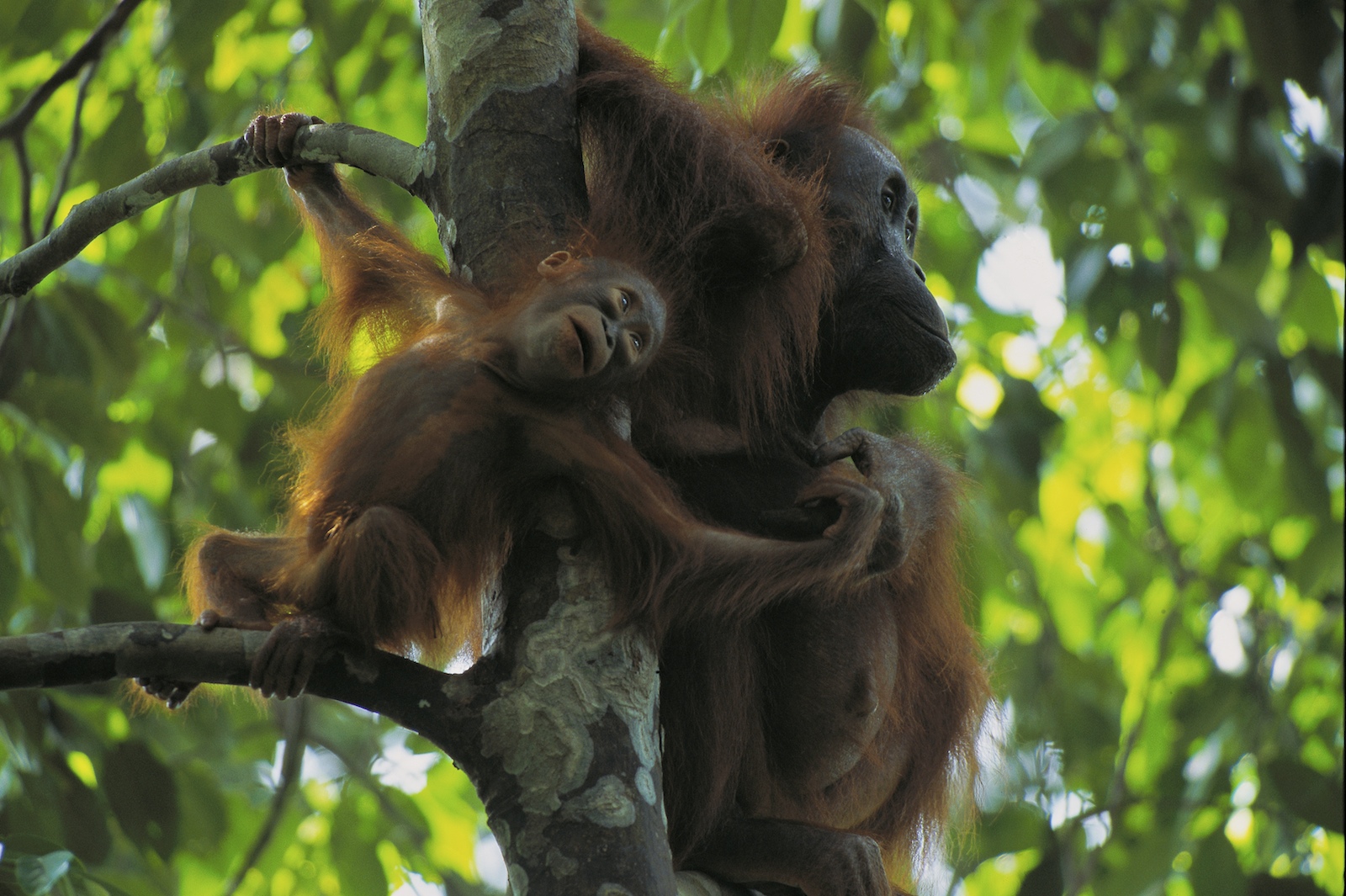 by Erik Meijaard  in the Jakarta Globe
In December 2007, President Susilo Bambang Yudhoyono launched Indonesia's Strategy and Action Plan for National Conservation of Orangutans. Quoting the president from his speech, "this will serve as a blueprint for our efforts to save some of our most exotic but endangered wildlife." Furthermore, the president said that "the Orangutan action plan formally endorses Indonesia's commitment to orangutan conservation as expressed in 2005 when Indonesia signed the Kinshasa Declaration on the Protection of Great Apes in the Democratic Republic of Congo."
And a final quote: "A key understanding that stems from this Action Plan is that to save orangutans, we must save the forests. And by saving, regenerating, and sustainably managing forests, we are also doing our part in reducing global greenhouse gas emissions, while contributing to sustainable economic development of Indonesia. Successful orangutan conservation is the symbol of responsible management of the earth's resources."
Excellent stuff. Finally a ray of hope for Indonesia's endangered species.
We are now over six years into the 10 years action plan, so signs of progress should be easy to find. The action plan commits Indonesia to stabilizing all wild populations by 2017. With habitat loss and hunting being the main threats, this simply means that all remaining wild orangutan populations should either be incorporated in formally protected areas or other compatible land uses, such as sustainably managed timber concessions, and that conservation laws should be enforced.
This excerpt from a commentary piece appeared in and is courtesy of the Jalarta Globe and can be read in its entirely here.